If you are having trouble viewing this newsletter, click here
12th November 2014
IMPORT & FREIGHT UPDATE – Rates on the rise and capacity decreased

The G6 consortium has announced a further void sailing in November as part of its Winter Programme. This means an estimated capacity of 10,000 TEU (containers that are twenty-foot equivalent unit) will be withdrawn and this will affect shipments from Hong Kong, Kaohsiung, Singapore and Xiamen
Carriers have so far announced the cancellation of 19 UK bound Vessels which amounts to approximately 116,000 TEU (more than 10% of the available space). Over 40,000 TEU has been withdrawn from sailings in the first week of November and at the same time the planned General Rate Increase for 1st November has been confirmed as going ahead.
As a result of this reduction in the shipping capacity we might observe an increment in some rates.
Source: Woodland Group
IMI AUSTRALASIA. Xmas in the sun!

While we sit beside roaring log fires and sip mulled wine the Australians are sunbathing at Xmas! Lucky things! But it's business as usual up to then and our office are gathering in the last orders before the festive period. Please do give Ralph Murdaca a call with any needs you have, we will be able to deliver quickly. But we won't be coming down the chimney! Ho ho ho!
Contact Ralph at RMurdaca@innovativemarketing.com.au or +61 (0) 2 8214 8816.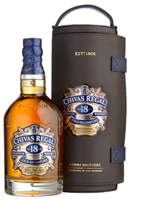 ADDED VALUE: SECONDARY PACKAGING
The beverage industry is a very competitive one and many times secondary packaging is what does the selling at retail. It establishes the brand image and helps distinguish the product from what can is a large amount of competitors.
We've been working with Pernod Ricard for over 10 years producing, amongst other things, this luxurious canister for their Chivas Regal 18 year old Whisky.
This is a complex product and requires the best craftsmanship, precision machinery and high quality maintenance to produce such a premium product.
Our in house design team can create whatever it is you need.
Please contact us to discuss secondary packaging options for your product.
imi@innovativemarketing.co.uk
CHINESE NEW YEAR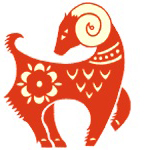 The Chinese year 4713 begins on February 19, 2015 and it's the year of the Sheep!!
This is the biggest national holiday in China with factories closing for around 20-25 days. Orders placed just before, during or soon after Chinese New Year can be delayed by 30-60 days while the supply chain catches up, so it's best to be ahead of the curve!
Orders placed after Chinese New Year may also be impacted by higher prices due to the usual wage increases that occur every year after this holiday.
In order to ensure timely supply and continuity of supply we recommend our clients take this into consideration when placing orders. Don't delay.
UNIQUE & NOVEL SALMON/FISH SERVER

Your search for the perfect Christmas Gift is over! Boulevard Housewares brings to you the unique Salmon and fish server which has been sold through Lakeland, John Lewis and others in the past. Ergonomically designed in stainless steel and packed in a bespoke stylish box this is the perfect gift for Xmas. It's the ideal way to serve smoked salmon and other similar products.
To get yours in time for Xmas, please visit: http://www.boulevardhousewares.com/shop.html

KIDSCOVERMOUNTS - Yet more products to see

Kidscovermounts.com continues to bring our Publishing clients inspiration and tons of covermount gifts ideas. For the latest update please visit www.kidscovermounts.com
SOME EXAMPLES OF OUR MOST RECENT WORK- Contact our team for any enquiries
| | | | | |
| --- | --- | --- | --- | --- |
| | | | | |
| Ferris Wheel | | Vet Set | | Pin cushion kit |
| | | | | |
| | | | | |
| Ceramic mugs | | Beach Towel | | Tin coasters |
| | | | | |
| | | | | |
| Tin box and secondary packaging | | His & Hers watches | | Donation box + Balloons |